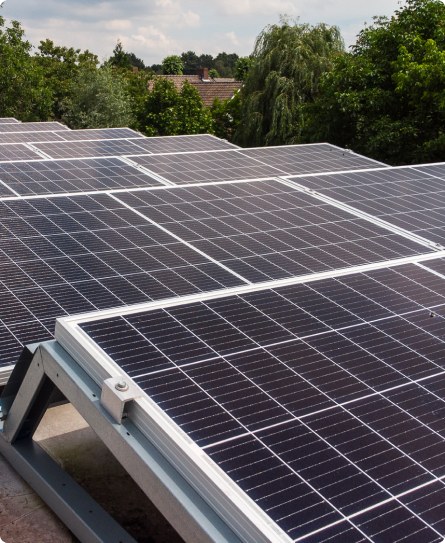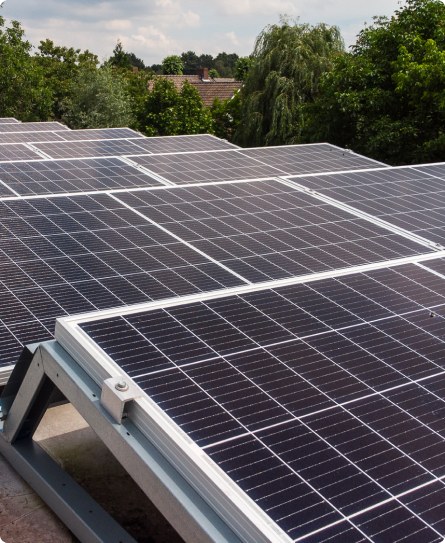 BTW-nultarief
Per 1 Januari 2023
Voor wie?
De regeling is er voor alle particulieren die zonnepanelen willen aanschaffen. Dit is ook interessant voor woningcorporaties en huurondernemers. Het verlaagd tarief is voor zowel op de aankoop als de installatie van zonnepanelen van toepassing.

Welke installaties?
Het BTW-nultarief geldt enkel voor zonnepanelen op of aan de woning en in de onmiddellijke nabijheid ervan. Daartoe behoren bv. ook panelen op een bijgebouw. (garage, schuur, overkapping,…) of op een aanpalend terrein.

Welke zonnepanelen?
Niet elk type zonnepaneel komt in aanmerking. De maatregel heeft enkel betrekking op zonnepanelen om elektriciteit op te wekken uit zonlicht. Andere producten als zonnedakpannen, fotovoltaïsche warmtepompen of zonneboilers tellen niet mee.

Vanaf wanneer?
De regeling is ingegaan op 1 Januari 2023. Aan het begin van 2024 worden de resultaten van deze beslissing geanalyseerd en geëvalueerd.

Belangrijk
Niet alleen de aanschaf- en plaatsingskosten van uw gehele installatie zijn opgenomen binnen deze BTW-regeling. Ook alle werkzaamheden die noodzakelijk zijn voor de montage en aansluiting tellen mee. Denk hierbij aan het uitbreiden van de meterkast of het aanleggen van kabels.